TOP 71 STARTUP ANNOUNCED!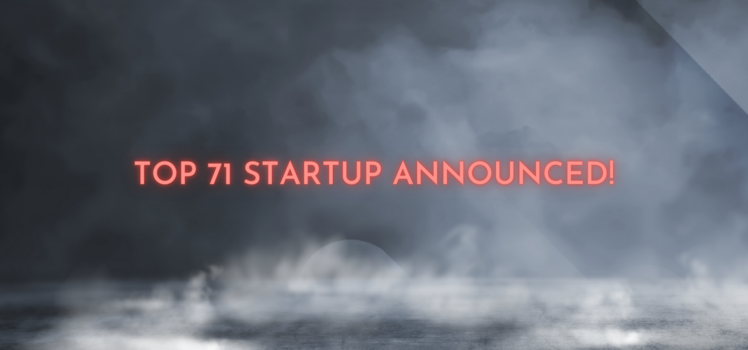 İTU Çekirdek, Turkey's leader entrepreneurship and innovation base of ITU ARI Teknokent, is always there for the innovative ideas that to make a difference in the field and bright ideas that aim to be the light of the future. In this direction, we are carrying out the "BIG BANG Startup Challenge" event with great pride and happiness by bringing together different entrepreneurs from each other by financing entrepreneurs who keep the focus of investors and  financing at the stage of incorporation. As one of the 5 most successful incubation centers worldwide, we ensure that investors and potential entrepreneurs are aware of innovative ideas and business models in this way that we provide resources to technology-oriented startups. We are planning to double the excitement of meeting and sharing more initiatives with you this year at our event. For this reason, the "BIG BANG Startup Challenge" opens doors to you on December 7 and 8, 2022 in this year. Our event, where we will host the best entrepreneurs from the world and our country, will take place physically at "Uniq Istanbul" this year after the pandemic period. You are also invited to the largest entrepreneurship event in Turkey to meet different and innovative ideas.
At the event this year; On the first day, our TOP 71 startup will make a presentation on the vertical stages of the sector. On the second day of the event, our TOP 20 startup will make their presentations on the stage and the award ceremony will be held. In this article, let's get to know our 71 startups that will experience the excitement of BIG BANG while counting down to the event!
BIG BANG Startup Challenge Event Program
BIG BANG SCENES
Big Bang Automotive Scene Startups:
AxMagShift: Our initiative offers a control mechanism that will be adapted to axial electric motors of the variable magnetic field technology, which has just begun to be used in the world, which enables the torque-speed balance to be used in the most efficient way, to lighten the motor and at the same time to maximize its performance.
DKDB: The gear crank is the gear connecting rod mechanism.
EVbee: EVbee is a mobile, fast and clean charging station that offers innovative solutions regarding charging infrastructure and range anxiety of electric vehicle owners.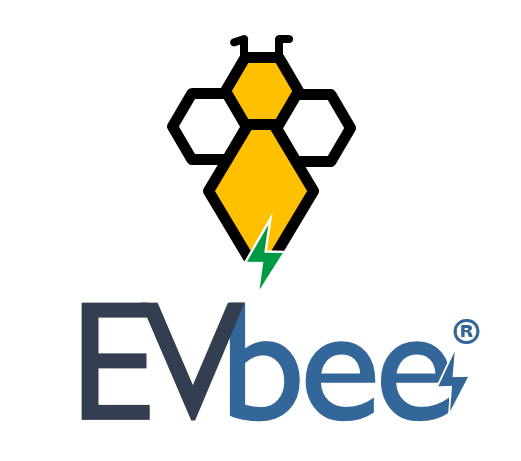 Hebunk: Hebunk produces a hydrogen battery scooter that has twice the range of electric scooters, can climb any hill and can be recharged in 5 minutes.
İyiMetal: iyiMetal offers a brand-new innovation as a surface coating technology that may enable high alloyed aluminum to be used in a broader range in the automotive industry with the help of electrochemistry and software technology based on improving and controlling the surface properties of aluminum alloys with the high silicon content.

Komporize: Production of biocomposites from low-cost and environmentally friendly waste tea fiber suitable for the production of many interior parts for the automotive industry.
OXODES: Develops quality control and measurement systems based on geometry analysis and millimetric precision position detection with the help of hybrid technologies for preventing manufacturing faults.
Robeff: Robeff develops electric and driverless delivery vehicles for mid- and last-mile delivery operations.
Şarj Ağı: A service that enables electric vehicle users to access the entire charging station network from one place, make payments, receive information and benefit from campaigns.
Tayko Pil: Production of CR2032 class environmentally friendly and long-lasting lithium-ion batteries, which are not produced in Turkey.
Big Bang InsurTech Stage Startups:
Actimi: Actimi is a SaaS Platform that enables end-to-end management of telemonitoring of chronic diseases with 50+ medical device integration and certified dashboard for healthcare organizations.
ActiveWear 2.0: ActiveWear 2.0 is a performance based smart clothes and application that monitors users' health data, muscle and nerve movements, and carbon footprint with sensor technology integrated into innovative fabrics.
Blue Colibri: Blue Colibri App is a simple, effective and measurable multi platform solution to boost employee engagement, organizational development and internal communication.
Counterfake: Counterfake is an AI-based online brand protection solution that prevents brands from losing revenue and reputation due to counterfeit products.
Drinkables: Our company adopts the vision of designing unique products based on the comfort and health of users in consumer electronics. Drinkables is designed to enhance individuals' daily beverage consumption habits within health technology.
Fidauth: Fidauth is an artificial intelligence supported document validation process automation that enables individuals to verify their identities online and automate document validation processes by digitizing them.
KolayKaravan: KolayKaravan is Turkey's first and biggest caravan rental marketplace. With its own technology and innovative processes, it offers end to end caravan experience in a reliable and easy way.
Metisbot: Metisbot, an AI supported chatbot application, enhances customer service experience in different presentation layers, bridging the gap between companies and their potential customers to develop and provide tailor-made personalized assistance.

SynthData: SynthData is an AI-based synthetic data generation platform for banks and insurance companies.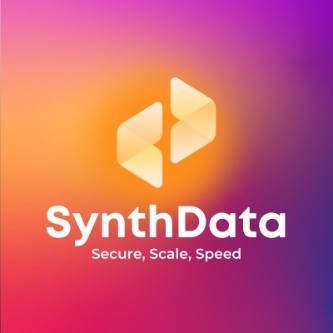 Tahsilist: Tahsilist is an Account Receivable Management software integrated with commercial softwares and has automation tools that is developed for companies which sells B2B open account to collect receivables on time and to prevent overdue with less effort.
Touchless ID: Touchless ID offers subscription based contactless mobile software SDK solutions to enable remote user identity verification to protect usability and reduce fraud using patented AI technologies.
Uniqgene: Uniqgene combines the innate genetic data of individuals with physical parameters and transforms them into meaningful data, thus aiming to always be by your side by offering personalized reports to athletes, sports clubs and people who love to engage in sports activities.

WatchBat: WatchBat is a security, observation and patrol robot that evaluates the data it receives from sensors, image processing and artificial intelligence algorithms using a swarm robot system and transfers it to the control unit.
Big Bang IGA Civil Aviation and Airport Management  Stage Startups:
Bi-Park: Bi-Park digitizes the parking areas of shopping malls and airports and integrates them into the Bi-Park ecosystem and enables these businesses to provide digital parking assistance services to their customers.
BİXBYTE TEKNOLOJİ VE TİCARET A.Ş.: Our software detects theft and other crimes in real time by analyzing CCTV camera footages.
Bomensoft: Bomensoft empowers your business with the power of AI.
Ecofoni: Ecofoni provides carbon and ESG management services by centralizing sustainability data.
Eyes Of Solar: Eyes of Solar is designed as an uninterrupted security system with the power it receives from the sun without the need for wiring.
From Your Eyes: From Your Eyes is a SAAS solution that provides both fast and qualified visual explanations to the visually impaired users with the cooperation of human and artificial intelligence.
RegularAlzed: RegularAIzed aims to integrate cutting-edge data science and artificial intelligence solutions into real-time, dynamic, retroactive decision making and efficiency analyses for airside and ground operations.
Ro Mobility: Ro Mobility puts a stop to costly indoor collisions even in crowded environments through vision-based edge intelligence and autonomy, creating more efficient and safer mobility systems.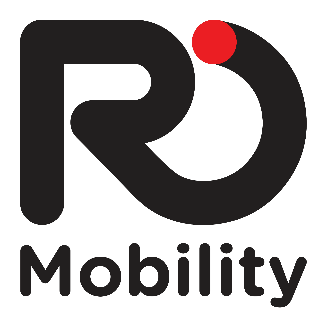 SeyirDefteri: SeyirDefteri provides knowledge and technology solutions for Safe, Compliant, Effective Dron Operations.
Walkers: While Walkers offers its users the necessary motivation to move more and step into a healthy life, it is a health & fitness application that includes promotion to partner companies, a Service and alternative marketing channels, gamification.
Big Bang EPDK|ELDER Enerjim Sensin Stage Startups:
Arventek: The cloud-based RemoteSite platform developed by Arventek creates a high-accuracy 4-dimensional digital twin of the construction site from the images taken by drones, makes sense of the drone data with artificial intelligence, and enables challenging tracking operations at construction sites to be managed more quickly and efficiently.
BataryaZEKASI: BataryaZEKASI (BatteryINTELLIGENCE) is an AI-based cloud platform for electric vehicle manufacturers and fleet owners that monitor and report batteries' state of health (capacity) in order to lower battery maintenance costs.
Energyment: Energyment, the smart energy management system based on machine learning for the most efficient energy management specific to the user, will come to the fore among the solutions belonging to the users in the future global energy crises.
Harcy: Thermal insulation material is being developed from textile wastes to be used on building facades.
NuManufacturing: NuManufacturing has developed AI-based predictive maintenance and condition monitoring technologies by combining our high end NumBox sensor arrays and created a unique solution Bestekar 4.X that makes any factory even more efficient, greener and never stop.
SOEM CORBON: Some carbon is a research and development project that uses carbon exchanges to convert industrial CO2 emissions from manufacturing emissions into their alternative energy.
Tayko Pil: Production of CR2032 class environmentally friendly and long-lasting lithium-ion batteries, which are not produced in Turkey.
TedroneX: TedroneX is a drone initiate what harnessing the power of autonomous flight that make working place safer for organizations that have High-Risk process.
ThermaBee: ThermaBee is a startup established at ITU Çekirdek with the support of TUBITAK in order to contribute to energy efficiency by developing thermal interface materials that help solve the heating problems of electronic systems.
Werover: Werover offers predictive maintenance solutions in the renewable energy sector using AI and IoT technologies.
Big Bang General Category Stage Startups:
ABRAKADABRA TEKNOLOJİLERİ: Our first product is A platform where you can create video games and video experiences even from mobile devices using only real-life videos, without the need for 3D game engines and coding knowledge, and share & co-create, play together, earn & market socialy & economically with game creators & gamers globally.
ArkheTech Latmos Explorer: Latmos Explorer is a block coding game that includes cultural heritage elements that teaches logic of coding to children.
Beetech Biyoteknoloji: Beetech ensures that consumers stay healthier, vigorous and young with innovative perga, which is a bee product developed by fermenting bee pollen.
BIMNESNE: A platform that brings together material manufacturers and designers.
Bitely: Bite-sized knowledge on your fingertips.
CatchPad: CatchPad is the interactive training platform, comprised of intelligent Pads and mobile application, provides 100+ trainings and statistics for people of all ages, especially in sports, health and education.
Citrucide Kimya: Produces organic insecticides from orange peels which are the waste of a local industry.
Compactive: Crafts world-class mobile games and game technologies with innovative mechanics.
Cool Card: is an enterprise that develops NFC-oriented technologies. It plans to be the leading enterprise in the World in Digital Business Card.
Gokido: is a smart cane manufacturer that facilitates the independent movement experiences of visually impaired children with its interactive content and dynamic obstacle detection systems.
HYPERITEM: Produces innovative technology for devices used in the production, cinema and photography industry.
KOZMİK: No-code development platform that enables non-technical founders and entrepreneurs to develop mobile applications without coding and design experience.
Latissim: We serve and respond to all beauty processes of women.
Longstage: is a metaverse platform based on blockchain.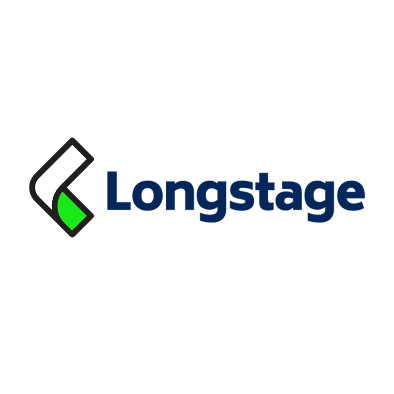 Memoritory: Develops personalized mobile games for people to gift each other.
MonitUp: Increase the productivity of your teams and freelancers with employee monitoring.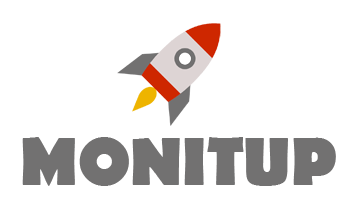 Myth.Ai: For corporates in textile, game, ceramics and metaverse; Artificial Intelligence based printing pattern design technology Myth.Ai optimize design process faster by 70%, eliminates human dependency, giving inspirations all time.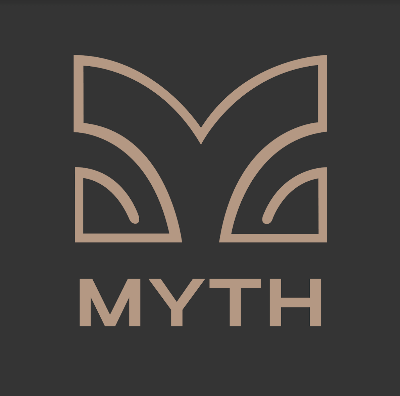 OtoKiosk: Offers interactive solutions that enable showrooms to be controlled remotely and the data collected from in-showroom visitor experiences to be analyzed and reported with the systems developed using the power of big data and artificial intelligence.
Palamut: Helps to securely store crypto assets and eliminates ownership problems by developing Turkey's first and only cold hardware wallet.
PeerBie: Transforms the way you and your team works with one super app for everyone and everything you need to get work done.
Pixio: To develop industrial smart cameras to detect the incorrect products which produce on mass production lines.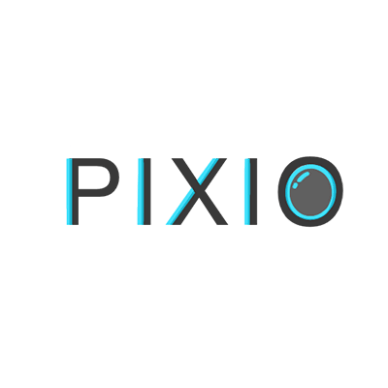 PLAICHESS: An app that offers the opportunity to play and learn from all players, from chess champions 150 years ago to the present, with an artificial intelligence bot that "revives" the playing style and character of chess players.
Plaxon: Charges disposable alkaline batteries with solar energy.
POSTUBY: is a practical artificial intelligence-supported social media management tool that eliminates the problem of micro-businesses creating and sharing content for social media.
Rotorbit: A physics-based machine learning supported digital twin platform that minimizes delays, errors and risks caused by human-based decision-making processes in companies.
Shopiroller: Omni-channel e-commerce platform empowering businesses and individual sellers.
SoMin.Ai: SoMin.ai is the one-stop solution when it comes to Digital Ad Optimization.
Trueyogi: Trueyogi is an AI-powered wellness app analyzing users' physical condition with visual recognition and producing instant personalized yoga flows from their mental state, mood, and goals.
Winfluencer: is an AI-powered wellness app analyzing users' physical condition with visual recognition and producing instant personalized yoga flows from their mental state, mood, and goals.